Salam!
This is the Web home of the Uyghur Light Verbs Project, a project at the University of Kansas directed by Prof. Arienne M. Dwyer; the technical lead is Dr. C.M. Sperberg-McQueen.
The current project is coming to a close; we will be adding and updating materials in the next six months. A related follow-on project has been funded; more on that soon. In the meantime, we have made several kinds of information available:
linguistic information about Uyghur, a Turkic language spoken by about 9 million people primarily in the Xinjiang Uyghur Autonomous Region of western China (ISO 639 code: uig)
... and for those interested in peeking under the hood, some technical information about our XML formats, query system, and work flow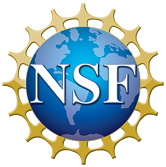 The project has been funded by the U.S. National Science Foundation (BCS-1053152).